Name
Coi
About
I'm Coi Castillo and I've been a graphics designer for almost 8 years now (employed and freelancer). I started as a graphics designer for print, in which I learned the basics in design and layout. Then a couple of years after, I was offered a job in motion graphics (for TV) and there I learned animating my designs.
So far, I enjoy being able to do a lot of different things and hoping to learn more.
If you want to work with me, kindly send me an email at coi.castillo@gmail.com / coi.castillo@ymail.com , and I can provide you with a clearer version of my CV, portfolio and demo reel.
Thank you so much! I'd be glad to work with you.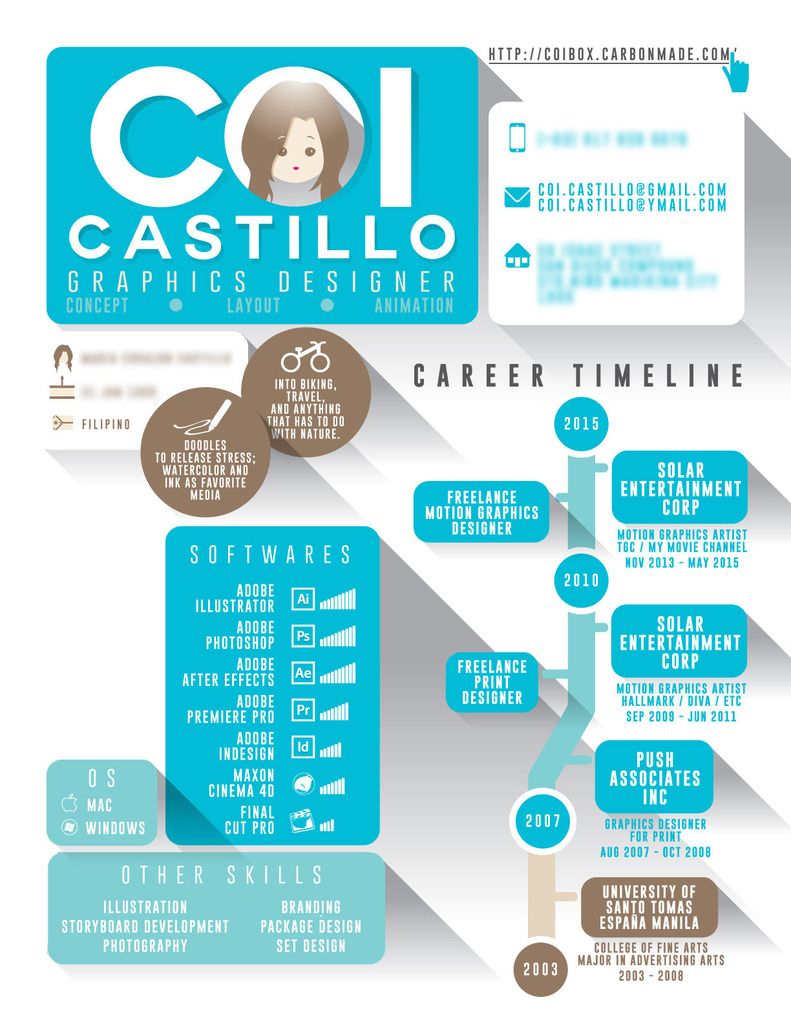 Show Reel 2015 from Coi Castillo on Vimeo.
Elsewhere